Biography

Not entirely finished yet
The Bio is currently being written. It will take a number of days, perhaps weeks, before it is completed. In the meantime, here is a brief biography and you can find photo pages at the bottom.
Born: Philadelphia, PA
Oldest of four boys
Father - Psychiatry/Neurology
Army brat: PA; SC; MS; LA; OH; PA (Again)
Family roots in Western Pennsylvania, since 1800 or so.

Education:
Columbus/American Boychoir (Soprano Soloist; TV spokes"boy")
McKeesport (PA) High School
Phillips Academy (Andover, MA)
Univ. of Miami (FL) (Band Scholarship - Baritone Horn; Freshman Class President; Phi Delta Theta; Phi Mu Alpha )
Carnegie-Mellon Univ. (Theater Arts - Directing Major) - B.F.A.

Television Highlights
Hollywood Film Commercials (CA) - Production Assistant
Music/Songwriter Highlights
Southern California folk music scene:
The Steeltown Two (first headliners at The Ice House, Pasadena folk music club; stayed three months!)
The Easy Riders (Kapp Records - 3 Albums)
The Southcoasters (co-founder; Montclare Records - several singles)
Bud & The Kinsmen (trio - Capitol Records - 1 Album)
The Greenwood County Singers (Founder; Kapp Records - 5 Albums)
Carson & Gaile (Kapp Records - 1 Album)

Movie Highlights
Performed on several movie soundtracks, Disney and others.
"Bad Day At Dancer's Rock"
"The Alamo"
"Jungle Book"
"Savage Sam"
"Moonspinners"
"The Aristocats"

Music Publishing
Owner of Greenwood Music Co. (BMI), music publisher, which holds all the self-penned copyrights, including::
"Something Stupid" - Nancy & Frank Sinatra (Gold Record) (Frank's first gold single; Over 200 other versions. Number one all over the world & most performed song of 1967
"Something Stupid" - Also recorded by The Mavericks (with Trisha Yearwood) Gold Record - 1997
"Cab Driver (Drive By Mary's Place) - The Mills Brothers, Steve Lawrence & Eydie Gorme, Hank Thompson, Tennessee. Ernie; Homer & Jethro; Mel Torme, and many others.
"Open For Business As Usual" - Jack Jones, Sue Raney; Bobby Rydell, and others
"Real True Lovin'" - Steve Lawrence & Eydie Gorme
"The Longest Beer Of The Night" - Jim Ed Brown; George Grove
"With His Pants In His Hand" - Jerry Reed
"Black Dress" - Eydie Gorme
"Chapter One" - Steve Lawrence & Eydie Gorme

Brother is Van Dyke Parks, Warner Brothers recording artist.

Carson plays guitar, banjo, other miscellaneous stringed instruments, and keyboards.

In winter, he makes his home in St. Marys, GA, on a deep water homesite on a saltwater River, where the dolphins swim and the shrimp and crab jump into the frying pan. In summer, he makes his home in the mountains of Western North Carolina, with a magnificent view of the Smoky Mountains and the highest Railroad pass east of the Rockies.

Click on the different images below
to view photographs from that period.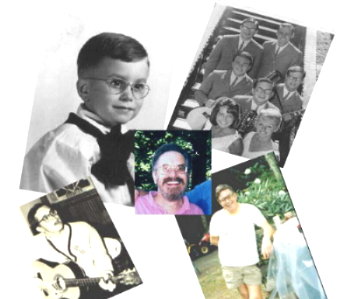 [HOME] [MAIN] [BIOGRAPHY] [SONGS]
[DISCOGRAPHY] [MUSIC PUBLISHING] [WRITINGS]
[NEWS] [FAMILY INFO] [LINKS]
[STORE] [E-MAIL]
Unless specifically noted, all content
Copyright © 2001 - C. Carson Parks.
All other copyrighted material on the site is
Copyright © 1965-2001 - Greenwood Music Co. - BMI
Used by Permission-All Rights Reserved

Web-site created by:
Traveling Media Publishing
webmaster@ccarsonparks.com